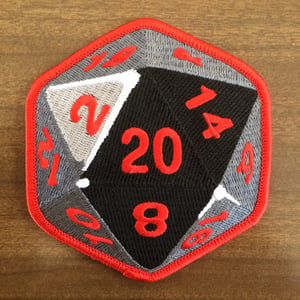 $

7.00
BACK IN STOCK!
We had to recognize Crosshair's 20th year somehow. This custom patch representing the luckiest of outcomes is bound to be a (critical) hit!
3.5" Diameter patch fully embroidered in 5 colors of thread, with merrowed edge and iron-on backing. Put this on your battle jacket or take a saving throw against Lameness, at -10.
Free shipping to US addresses!