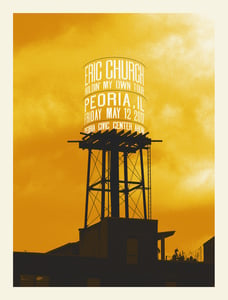 $

50.00
Long believed to be sold out... just turned up a handful of these in the file. Here until they're gone!
Commissioned by Eric Church for his May 12 2017 performance in Peoria, IL.
Four-color silkscreen print, 17.5 x 23", produced in a limited edition of 150, signed & numbered by the artist.