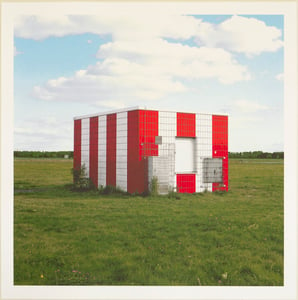 $

150.00
You have reached the fourth fort.
Fort #4 is the long promised, long-in-preparation conclusion of the Forts series, begun back in 2007 with Fort #1. They represent a progression or journey, both thematically and in a physical sense as prints. As these things go, the final step is usually the hardest and the stakes the highest.
Fort #4 is a 23-color silkscreen print, 23 x 23", produced in an edition of 75, signed and numbered by the artist. It debuted at Dan MacAdam and Crosshair's 20th anniversary show Re-Integrator at Galerie F, and is available HERE starting NOW.