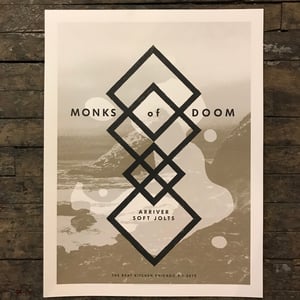 $

25.00
Super limited poster produced for a super rare Chicago appearance by Monks of Doom.
Monks Of Doom formed in 1986 as a creative outlet for members of Camper Van Beethoven and The Ophelias. Their eclectic output ranges from pseudo-world pastiche through gothic Americana to full-on prog rock. Favorites here at the Crosshair HQ.
3c silkscreen print, s/n edition of 50.